ONE//Happy Mother's Day!

I'm not usually one to make a big fuss over holidays as I tend to believe in random acts of kindness & ensuring your loved ones feel appreciated year round. However, while browsing at Children's Place I just couldn't help myself when I came across these t-shirts! $10 a piece, with a custom one from Danielle on Etsy for the Mama for $30  (apparently I still fit in children's size XXL, who knew!) Because of the impeding rain we decided to snap the pictures ourselves although I may have to reschedule the photographer because I honestly love them so much!
An awesome art initiative has recently sprung up in the local area and has me head over heels for the idea! PopSilos.ca has partnered with local artists to create a agri-tourism art route, where bikers and Sunday drivers can tour the country side to see these amazing pieces of artwork drawn onto the sides of silos. I think this is such an inspired idea, and can't wait to see the finished product!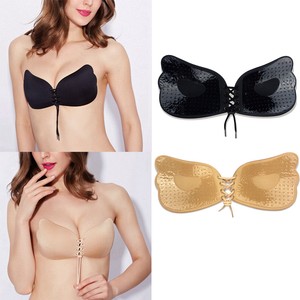 By now you've probably seen the ads for these everywhere, especially Facebook and Instagram. With a friend's wedding coming up, and having bought a strapless evening dress I finally gave in and bought one just to see. The verdict? Worth the money, but not worth the hype. It works well enough but I find you need something with a tight structured top to keep it in place ie. no loose t-shirts or tank tops or else it might just become 'unstuck' in the middle of a meeting… But, should you wear it under the bodice of a tailored  evening dress or slip it under your regular bra for extra lift, it works and stays beautifully. and it is rewearable! I've worn my several times now and it's still functional, although not at sticky as the first 1-2 times.
Nerd alert! My slightly obsessive fantasy side comes out every time I watch this show, and although I've probably mentioned it in the past I've recently realized that the seasons are available to buy over iTunes. Can you say binge watching?! I absolutely adore this show and could only ever dream of having these types of skills. I can hardly even paint, let alone sculpt, mold, and apply prosthetics! Although, I might have to try my hand at a mermaid tail or two this summer ;P
FIVE// Chickens!!
Looks like we're doing chickens again this year & I'm so excited! Due to the limited space we have in the barn & the fact that we will be quadrupling our order this year we've come up with a rotation plan to maximize our efficiency. It looks like we'll be raising chickens either from May 31st-September 6th or June 14th-Oct 11th with two batches of orders throughout the summer. I was hoping to max out at the 300 limit, however it looks like 200 will be our order. This still leaves a bit of growth for next year and gives us an extra year to plan for expansion before we apply for the artisanal chicken program!
Who will you inspire?